Sharon Anton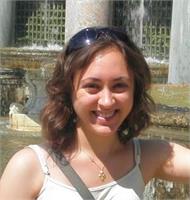 A lifelong fitness enthusiast, Sharon has always loved running, field hockey, and strength training. But it wasn't until she was in Boston studying for her M.S. in Environmental Science that she started the part-time job that changed her life: working the front desk of a women's health and fitness center. It was there that she took her first BodyPump class, and group fitness has been a defining part of her life ever since. Three and a half years, a move to Texas, and many classes later—between BodyPump, RPM, R.I.P.P.E.D. and others—the chance to change other lives through group fitness came along when BodyPump training came to town in El Paso. Now, Sharon is thrilled to be back home on the East Coast and to have a shot at helping more people find their passion for fitness the same way she found hers: growing stronger and having a blast doing it!
Sharon Anton instructs the following:
60 Minutes
Full Body, Sculpting, Toning
All Levels


BODYPUMP™ is the ultimate barbell class that will sculpt, tone and strengthen your entire body, fast!

Through a breakthrough in resistance workout training, your body will be transformed. Focusing on low weight loads and high repetition movements, you''ll burn fat, gain strength and quickly produce lean body muscle conditioning.

BODYPUMP™ is one of the world''s fastest ways to get in shape as it challenges all of your major muscle groups while you squat, press, lift and curl.