Ali Jackson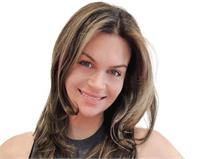 Ali Jackson (formally, Ali Cook) is founder, owner and head trainer of Never Give Up. Currently living in Philadelphia, Pennsylvania, Ali is a graduate of Villanova University (BA- Arts and Sciences) and currently attends Graduate School to earn her Masters in Secondary and Special Education.
Ali is an Ironman Triathlete who races Olympic and Ironman distances, and consistently ranks in the top overall standings, including podium finishes within her age group. Ali has qualified for the Age Group National Championships and Regional Championships! Her numerous certifications will have you seeing results in both your own personalized goals and have you living a healthy lifestyle and loving it!
Ali is a retired nationally- ranked, show jumping equestrian and held ranking in the top national standings for over fifteen years. When she was 17 years old, she had a devastating surgery that forced her to move on from the sport of Show Jumping. Despite the doctors saying she would not be able to run again, Ali proved them wrong by Never Giving Up.
In addition to her passion for fitness and healthy lifestyle, Ali's love for education and teaching has transferred over to create an invincible combination she utilizes in her training methods. Recognizing goal coaching and performance evaluations as an integral part of any success, Ali also has a nack for adjusting to anyone's individual needs. With high energy and focused goal- oriented training and instruction style, her sessions and classes will not only motivate you, but also challenge you and have you seeing results in no time.
Ali's hope with Never Give Up in Manayunk is that athletes of all levels will finally be able to enter the studio, feel comfortable to let go, try their hardest and walk out feeling overwhelmed with gratification and get results fast, but in healthy ways.
Ali Jackson instructs the following:
OUR AWARD WINNING BOOTCAMP with the added bonus of MYZONE Heart Rate Monitoring. LIVE feed of your effort output, calories burned and fun competitions along the way. Your results will be available to you via smartphone App, email and of course live during class! For more information on MYZONE check out our website!

*** 2015 PHILLY.COM READER'S CHOICE WINNER FOR BEST BOOTCAMP IN PHILLY! *** NGU 50 is our signature Bootcamp style class offering a 50 minute, head- to- toe workout combining 50% cardio movements and 50% strength exercises for the best workout there is!

The invincible match between cardio and strength allows each athlete to work through these workouts at their own pace, while reaching their maximum potential and getting the most results out of their workout. Each class is constructed differently depending on the instructor, BUT every class will NOT differ in the general format: an interval and circuit training system that will have your heart pumping, using techniques such as (but not limited to) timed intervals and tabata style exercises.

The interval training and the weight circuits each athlete will complete will are designed to maximize fat burning, burn more calories and build the muscle and strength you want to reach your personal goals, whether that be gain muscle mass or simply tone it up!